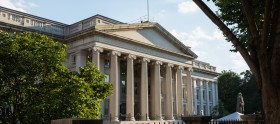 Federal Financial Management
Our Certified Public Accountants (CPAs) and Certified Government Financial Managers (CGFMs) provide a wide range of financial management solutions to support government organizations, including financial / performance analysis, budget formulation / execution, accounting / reconciliation support, and related financial management challenges.
Our consultants provide expertise and experience across the range of government financial management, including:
Develop solutions to improve budget execution, management of budgetary transactions, and high-level and program-level budget reporting
Define requirements for comprehensive financial management systems
Design and develop financial and managerial reporting systems and interfaces to existing and new financial management systems
Support grants management programs
Perform audits and evaluate alternatives for trust fund management and modernization
Ensure systems implementation and integration efforts comply with statutory and regulatory requirements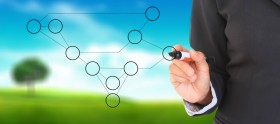 Program Management
Our Project Management Professionals (PMPs) focus on mitigating our clients' risks through careful and disciplined project planning, execution, and monitoring. Our program managers and subject matter experts have successfully led multiple large and complex programs in a wide variety of disciplines across a range of agencies.
Our Program Management capabilities include:
Strategic Planning
Program Management – planning, execution, monitoring and control – for large, enterprise-wide systems and integrated ERP solutions
Leading and directing cross-functional, multi-contractor/government teams on large, complex projects to deliver projects within scope, budget, and schedule
Resource Planning and Management
IT/IRM Strategic Planning, including aligning IT with business goals and ensuring data security and integrity
Risk identification, assessment, and mitigation
Cost-Benefit Analysis, Feasibility Studies, and Stakeholder identification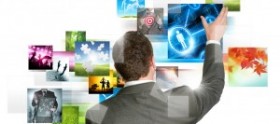 Enterprise System Solutions
Our multi-disciplinary teams – CPAs, CGFMs, and PMPs – work together to provide unparalleled leadership in implementing enterprise-wide solutions, including software selection, technology adoption, and the planning, management, and sustainment of large Enterprise Resource Planning (ERP) and other web-based systems.
Our teams and professionals have expertise implementing and integrating across a range of ERP platforms, specifically:
Oracle Financials
Oracle Federal Financials
PeopleSoft Financials
PeopleSoft Human Resources
SAP
How to Engage Us
Our services are available to government agencies, systems integrators, and other consulting firms through a variety of contract vehicles. Learn how to engage us through existing federal government contract vehicles and the NAICS Codes for which we deliver services: